Our universities are recognised for the excellence of their education and research in a wide range of disciplinary fields. This disciplinary excellence is what makes it possible to build a strong interdisciplinary approach. We have defined four flagship programmes aligned with the UN sustainability goals.
As part of the European Universities initiative, we will develop for each Flagship a common core curriculum, which students will follow in each of our 6 universities, alongside specific courses taught at one institution but available to all students, either physically or through different blended learning approaches.
This will form the basis of challenge-based degree programmes for which common diploma will be awarded. This approach will be complemented by joint/double programmes (existing as well as new, unique cross-alliance degree programmes), joint doctoral schools, co-supervision of thesis (master, PhD), joint summer schools, shared courses, rotation of students, Fablabs, etc.
The 4EU+ Graduate Skills, Competencies and Values portfolio
4EU+ has defines a joint 4EU+ Graduate Skills, Competencies and Values portfolio, which corresponds to the profile of a 4EU+ graduate (open-minded, multilingual, exposed to multiculturalism and plurality of views, entrepreneurial, critical thinker, data literate and socially engaged). This particular skill set will establish a new baseline for the European citizen.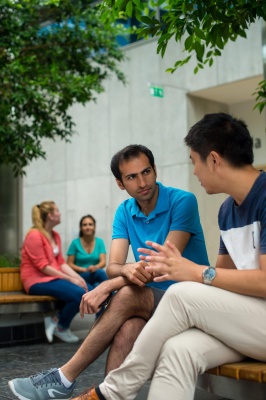 Multilingualism
The Alliance is committed to promoting the language of all six countries and develop their teaching in all our universities. This commitment is key at a time when English is the dominant language of communication between both staff and students from our respective institutions and will necessarily be a key language of instruction for many of the new courses that we will develop within 4EU+. However, multilingualism remains essential to achieving better understanding of European socio-cultural diversity.
Data literacy
Data literacy is required in all fields and for all job profiles. As such, mastering the basics is as necessary as speaking English. 4EU+ will develop specific shared transversal courses grounded in the excellence of our teams in both the core AI topics and digital applications.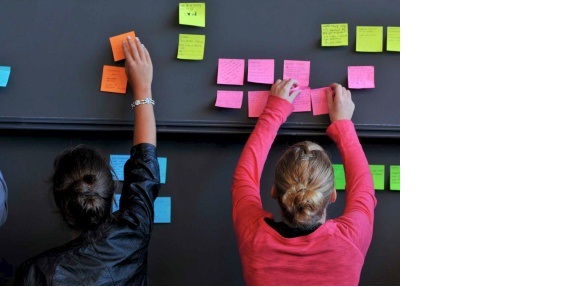 Critical thinking
Our students' ability to interpret data and to distinguish facts from opinion is more important than ever, at a time when fake-news all too often threatens the heart of facts and evidence. 4EU+ and its stakeholders will contribute to revitalising the trust in academic expertise and to addressing jointly the challenges of tomorrow's world.
Entrepreneurship
The 4EU+ programmes will include the creation of a shared pool of courses to develop and strengthen entrepreneurial skills. We will systematically engage associate/affiliated partners (businesses, regional actors and civil society actors) and will also benefit from the experience of our members involved in EIT KICs (Copenhagen, Heidelberg, Sorbonne and Warsaw).
Social engagement
The university's engagement with the community is essential to ensuring that knowledge is developed, transmitted and applied for the public good. Students expect universities to be socially involved at a time of growing social unrest around the distribution of wealth and power, it is our responsibility to ensure that this is the case – especially when many leading actors in both the public and private sector are alumni of our universities.