Erasmus+ call for 2022 and other new funding opportunities launched by the European Commission
Erasmus+ call for 2022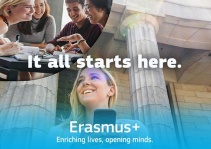 Following the Erasmus+ annual work programme adoption, the European Commission has launched the calls for proposals under Erasmus+ call for 2022. Mobility and cooperation possibilities offered to the higher education sector are ideal as complementary or consequent funding for some of the activities developed within 4EU+. Details on the specific actions and related application deadlines are available on the dedicated website.
 Digital Europe Programme (DIGITAL)

The first batch of calls of the Digital Europe Programme (DIGITAL) have also been published. They will provide funding for:
the design and delivery of Master's programmes in digital areas, such as AI, robotics, cybersecurity, Internet of Things among others, as well as multi-disciplinary courses focusing on the application of digital technologies in a specific sector and conversion courses. Cross-border consortia of higher education institutions, with research and excellence centres in digital technologies and businesses are encouraged to apply. The total funding is EUR 70 million, with an indicative budget per project of EUR 5 to 10 million.

a coordination and support action, accompanying the implementation of the Master's courses and providing insights on emerging trends in digital skills needs. Budget of EUR 2 million.

a preparatory action for a data space for skills (EUR 1 million).
This is the first of three batch of calls foreseen in the Multiannual work programme for 2021 – 2022 for the Digital Europe Programme, published earlier this month. An info day and match-making event on the DIGITAL calls for skills will be held online on 1st of December 2021 and you are invited to participate in case you are interested.
European Universities initiative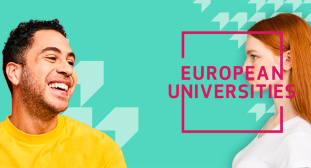 On 30 November 2021, the European Commission launched the most recent call for the further rollout of the European Universities initiative under the Erasmus+ programme. This call is highly relevant for the 4EU+ Alliance and we appreciate seeing it published before the upcoming meetings at the University of Milan on 2-3 December. 4EU+ Management Committee and Project Officers will devote most of the time to discussing how to take our cooperation to the next level and prepare a high-quality European Universities 2022 proposal that will give impetus to the activities and achievements we have already realised within our Alliance.