4EU+ Migration Days: interview with Professor Chiara Ragni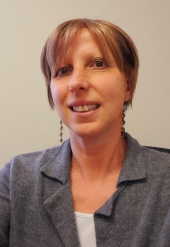 "[Students] do not perceive migration as a problem, but as an opportunity for people to move to other countries, to meet people of different nationalities and to build up integrated societies," says Professor Chiara Ragni (University of Milan), coordinator of the 4EU+ Flagship 2 joint project "Migration Studies and New Societies" and main organiser of the 4EU+ Migration Days. Held in an online format on 17-22 May, the series of 35 activities brought together more than 70 students and more than 60 academic staff members from four 4EU+ universities: Charles University, Sorbonne University, University of Milan and University of Warsaw.
How did you come up with the idea of Migration Days?
Prof. Chiara Ragni, University of Milan: The idea of Migration Days was conceived during one of the meetings with the teachers from 4EU+ universities involved in the collaborative project on Migration Studies and New Societies. The idea was to engage students in an in-depth reflection on the multi-faceted implications and the future of migrations by providing them with the opportunity to choose the events to attend according to their interests and to encourage them to share their thoughts with peers coming from different backgrounds, thus testing their capacity to work together towards a purely international teaching & learning experience.
Why do you think it is so important to stimulate a debate and reflection on migration issues among university students?
CR: I think that academic education plays a key role in shaping responsible and informed EU citizens and inhabitants. Managing migration is undoubtedly one of the most challenging issues that future generations have to address. In the light of that, it seems fundamental to provide students not only with the legal, cultural and social competences necessary for tackling the problems featuring migration and transculturally changing societies, but also with the opportunity to share different experiences and approaches to these matters with students from other universities in order to lay the foundations of a common EU migration policy, which is still to come.
The Migration Days were definitely more than an event. They comprised more than 30 teaching activities co-run by lecturers from four universities, all of them conducted online. How did you make it work?
Thanks to the fundamental support of our local 4EU+ officers, we created a common MS Teams platform which hosted all the activities and brought together all the participating teachers and students (selected among those who had answered the call for participation in winter 2021). We opened one channel for each activity, and we formed the classes according to the preferences expressed by students. Once the students made their choices, they were asked to register to the events they wanted to attend. To address technical troubles that some teachers faced with MS Teams as guest users, a number of workshops were moved to Zoom.
The teaching methods applied during the Days combined in-class presentations of the theoretical framework and selected case-studies, online games and quizzes (e.g. Kahoot, Mentimeter), analysis of audiovisual and textual material, participation of practitioners. Emphasis was put on the involvement of students through online peer discussions, group work (using World Café Method and Whiteboard), and flipped classroom methods.
The Migration Days were a hands-on example of multidisciplinary, transnational teaching and learning in a multicultural, online environment. How different was this teaching experience from a "regular" class? How did students and staff find themselves in this rather unusual setting?
We received a very positive feedback from students, who were enthusiastic to experience multidisciplinary and multicultural classes. As for my personal experience as the teacher in charge of one of the offered seminars, I was amazed to see how easily students were able to interact between themselves. Notwithstanding their different academic, cultural, and national backgrounds, they were perfectly at ease in performing the proposed interactive teaching activities and the assigned group work together.
One of the activities during Migration Days involved a joint reflection of participants on migration "For me, migration is...". What did you find special about students' perspectives on migration?
I appreciated their very positive approach to migration issues. They do not perceive migration as a problem, but as an opportunity for people to move to other countries, to meet people of different nationalities and to build up integrated societies.
Could you name one thing that you as an organiser and lecturer found most rewarding about the Migration Days' experience?
I undoubtfully would say the commitment and the engagement of both students and teachers. The enthusiasm that they put in the 4EU+ Migration Days gives us the right motivation to go on with the project on "Migration Studies and New Societies" and to look forward to the establishment of joint international learning pathways on migration issues.
Will there be a follow-up or a second edition of Migration Days?
In the light of the success of the first edition, we are already planning a second one to be hosted by one of the other partner universities, which will hopefully be held in a face-to-face format.
Chiara Ragni is Associate Professor of International Law at the University of Milan since 2015. After obtaining a PHD in EU and International Law, she joined the University of Milan as a researcher in 2005. From 2013 to 2016, she coordinated a Jean Monnet Module on European Family Law and Human Rights, which focused on issues related to cross-border, transnational and migrant families. Throughout her career, Chiara Ragni has been frequently involved in national and international research projects and conferences on these topics, as they have always been at the core of her research interests and teaching activities. In 2020, she got the National Scientific Qualification as Full Professor in International Law (ASN-I Fascia) by unanimous decision of the Commission.