4EU+ Educational Projects: call for proposals
4EU+ has launched a call for collaborative educational project proposals from the community of academics at each 4EU+ university. The projects can vary in form: from workshops and other short-term intensive learning experiences to joint courses and modules to core curricula and joint study programmes. All of them should have in common to be daring and innovative.
All projects have to involve at least three 4EU+ member universities and fall under one of the four 4EU+ Flagships.
Form for 4EU+ educational proposals
First submission date for educational projects will be in the time-frame of 15 June to 1 July 2020.
Please be informed that Flagship 1 coordination committee organizes an online workshop on 10 June 2020. All applicants interested in submitting a proposal under Flagship 1 are invited to participate in the workshop (find out more).
'MEDIATING CHANGE' International Colloquium
20 - 21 November 2020
Institute of Communication Studies and Journalism
Charles University, Prague
Societies are in a permanent dialogue with change. Change is dealt with in configurations of the present and societies' visions of the future, entailing reflections and re-constructions of the past. Our apprehension of the features and dimensions of change drives political, economic and cultural responses, at the individual and collective level. Furthermore, change is perceived as a positive or negative outcome or prospect, as an opportunity or a threat, driving the social actors' struggles for maintenance or reconfiguration of power positions.
This colloquium aims to bring together scholars from a diverse set of foci and backgrounds, from the broad area of media and communication studies, to examine, discuss and reflect upon, through various approaches and methods, how change is constructed, in media and communication practices.
Abstracts of 500 words (in English) can be submitted by 15 June 2020 to Vaia Doudaki (vaia.doudaki@fsv.cuni.cz).
Notifications of acceptance will be sent by 10 July 2020.
---
AUF COVID-19 PANDEMIC SPECIAL PLAN
In response to the COVID-19 pandemic facing the world, the Agence universitaire de la Francophonie (AUF), true to its values of solidarity and sharing, has put in place a vast action plan for its member institutions and partners.
Among the programmed actions, the AUF proposes an exceptional international call for projects with an accelerated and simplified submission, evaluation and selection process, designed to support the numerous initiatives linked to the pandemic that are emerging in the highly responsive, ingenious and responsible higher education space. This space particularly relies on creative and innovative collaborative networks of students, teachers and researchers.
The call prioritizes projects from student communities in the fight against COVID-19. However, the project coordinator must be a permanent teacher or researcher from one of these institutions.
Any initiative with a technological, economic and/or social impact that can be assessed in the very short term is eligible.
AUF members from 4EU+ Alliacnce Charles University, Sorbonne University, University of Warsaw
Deadline for submission of forms: 3 May 2020
More information:
GAČR-DFG Cooperation: Possibility for Joint German-Czech Research Projects
On the basis of their long standing cooperation and the respective Memorandum of Understanding the Deutsche Forschungsgemeinschaft (DFG, German Research Foundation) and the Czech Science Foundation (GAČR) have opened the possibility for funding of joint German-Czech projects in all areas of basic research for the period of 2021–2023. Collaborations of research teams from both countries are invited to submit joint proposals.
Deadline for sumbission of applications: 4 May 2020
More information:
PROGRAMME BARRANDE 2021 for joint Czech - French research projects
The objective of the program is to develop scientific and technological exchanges of excellence between the laboratories of the two countries, by promoting new cooperation and the participation of young researchers and doctoral students.
Deadline for sumbission of applications: 30 June 2020
More information:
Charles University 4EU+ Minigrants 2020

Charles University launches the second edition of its "4EU+ minigrants": seed funding to support both ongoing and new projects of cooperation among 4EU+ universities in the Flagships. The basic parameters of this call are as follows:
Applicant must be an employee of Charles University

Project has to involve at least three 4EU+ member universities

Supported activities must be in line with the 4EU+ Mission statement and must be thematically connected to one of the 4EU+ Flagships

Maximum amount to apply for is CZK 300,000
Deadline for submitting requests for support is 1 March 2020.
For more information please check the Rector's Directive and Frequently Asked Questions.
Programme BLÅTAND invites French researchers to Denmark
Call for applications 2020 upen until 30 November
Objectives of the programme:
Develop scientific exchanges between France and Denmark

Promote the emergence of research cooperation and technology transfer

Enable French researchers to expand their international networks

Develop student exchange at the masters and PhD levels
The programme is not intended to support an already existing collaboration but to "prospect" and create new contacts
More information:
Centre for French Culture and Francophone Studies at the University of Warsaw is looking for young researchers to join a research team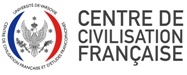 The Centre for French Culture and Francophone Studies (CFC), a multi-disciplinary research unit of the University of Warsaw, offers opportunities for young researchers (doctoral candidates or doctorate holders) to work in a multidisciplinary research team active in the area of Humanities and Social Sciences. The assignment period is 8 months (end of assignment: May 2020).
University of Warsaw's programme for visiting lecturers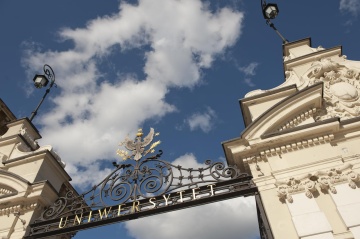 The Visiting Lecturers Programme is conducted as part of the Integrated Development Programme at the University of Warsaw and funded by the European Social Fund. It aims to enrich the learning and research experience of UW students and doctoral candidates, diversify course offerings and expand the UW course catalogue with new subjects and topics taught in foreign languages. It is also intended to foster international and multidisciplinary collaborations of UW education and research teams.
Selected lecturers will need to perform 30 teaching hours and 10 office hours for a stay of up to 3 months or 60 teaching hours and 10 office hours for a stay of more than 3 months. At least one presentation at a PhD seminar and an open lecture are also required for any duration of stay. The lecturers will be offered a grant of PLN 20,000 (ca. EUR 5,700 gross/month, corresponding to a net monthly salary of ca. EUR 3,000), health insurance and assistance from a researcher at the Host Department. First visiting lecturers will be able to take up their positions at the University of Warsaw as of 1 November 2019 (earliest possible start date).
Applications are to be submitted by the prospective UW Host Department (in consultation with the candidate) in a single, consolidated PDF file to the following e-mail address: by 8 September 2019 (first edition of the Programme). Please note that applications sent directly by the candidates, without the prior approval of the UW Host Department, will not be accepted.
Possible duration of stay: 2 to 5 months
Application procedure and timeline (1st Programme call):
8 September 2019: Closing date for applications
8-23 September 2019: Rector-appointed Commission will assess applications on the basis of candidates' scientific achievements, teaching experience and motivation provided by the Host Department.
By 23 September 2019: A list of selected candidates, as well as a reserve list will be drawn up by the Commission and published on the website: www.zip.uw.edu.pl
1 November 2019: Earliest possible date for the first visiting lecturers to start their contract at the University of Warsaw
More information:
For information on how to apply and programme rules & regulations, please visit the UW Welcome Point website.
Next calls of the Visiting Lecturers Programme are planned for February 2020 and February 2021.
Call for Applications:
The plurality of Memories: 4EU+ postdoctoral fellowship
Application deadline: 1 July 2019
"Plurality of Memories in Europe in a Global Perspective" is now opening a call for post-doc fellows in Prague: This project started as an interdisciplinary initiative developed by scholars in the fields of history, literature, political science and sociology from four universities of the Alliance: Charles University, Heidelberg University, Sorbonne University and the University of Warsaw. It aims to create a European pole of excellence in Memory Studies by encouraging students' and scholars' collaboration and mobility between the six universities of the 4EU+ Alliance. The project's vision is to bring together students, doctoral candidates and academics from all six 4EU+ Alliance universities and to become a hub for both junior and senior researchers examining the conflicting memories of violence.
Who can apply: postdoctoral researchers from the partner universities involved in the 4EU+ Alliance: University of Warsaw, Sorbonne University, Heidelberg University, University of Milan, University of Copenhagen.
This fellowship opportunity could be used for the purposes of conducting further research at the Charles University and for conceptualizing a new 4EU+ initiatives within the broad theme of Plurality of Memories.
Time frame: September - November, 2019.
Location: Charles University, Prague, Czech Republic.
Duration: The short term fellowship will last for 7-10 days, based on individual cases.
The fellowship consists of: covered for flight tickets, university-arranged accommodation and a fixed daily allowance.
General requirements:
one-page motivation letter

CV

Clear 4EU+ university affiliation
The fellows are expected to give one presentation of their ongoing research.
How to apply:
All required documents to be sent to the email address listed below "4EU+ fellowship, Prague" as a subject.
Contact person: Oleksandra Modelska - oleksandra.modelska@fsv.cuni.cz
Annual Funding Support for Franco-German research cooperation
Application deadline: 14 June 2019
The PHC PROCOPE PLUS 2020 Program: Supporting the organization of scientific colloquia and expert meetings
Procope is the Franco-German Hubert Curien Partnership. It is implemented in France by the Ministry of Europe and Foreign Affairs (MEAE) and the Ministry of National Education, Higher Education and Research (MESRI), and in Germany by the DAAD (the German Academic Exchange Service).
"Procope Plus" is a program that aims to strengthen Franco-German research cooperation by supporting the organization of scientific colloquia and expert meetings in order to structure and develop ambitious research networks.
The objective is to support Franco-German cooperation in research and innovation in large-scale projects. This program encourages networking research and projects may include a third European partner.
The call for applications is open to research laboratories attached to higher education institutions, to research organizations or to companies associated with an academic partner, as well as to cluster or cluster-level support structures.
All scientific disciplines are eligible. Special attention will be paid to projects whose themes are among the priorities of Franco-German cooperation and/or the Horizon 2020 Framework Program for Research and Innovation. The event must take place during the year 2020 on German or French territory.
Mainly mission expenses (travel and accommodation) are eligible for a grant. The resources granted by France cover the payment of subsistence allowances and travel by researchers from the French team, as well as material costs incurred in organizing the event. The funding for the German team (travel to France and accommodation in France, material costs) will be covered by the DAAD. The accommodation of participants from other European countries will be funded by either the French or German ministry.
More information:
Open calls by the Polish National Agency for Academic Exchange (NAWA)
Bilateral cooperation: Exchange programmes for scientists from Poland and France
Application deadline: 25 July 2019, 3 p.m. (GMT+1)
More information:
Contact for French applicants: Mr. Christophe Paoli (attaché for science and academic cooperation), Embassy of France in Poland, phone: +48 22 529 30 83, e-mail :
Contact for Polish applicants: Polish National Agency for Academic Exchange, Katarzyna Pietruszyńska, Department of Programmes for Scientists, e-mail: , phone : +48 22 390 35 56
Bilateral cooperation: Exchange programmes for scientists from Poland and Czech Republic
Application deadline: 18 June 2019, 15:00 CET
More information:
Contact for Czech applicants: Mgr. Terezie Valová, Unit of International RDI Project Management, Ministry of Education, Youth and Sports, e-mail:
Contact for Polish applicants: Paweł Kurzyński (National Agency for Academic Exchange): e-mail: , phone: +48 22 390 35 39.
BEKKER Programme: Increasing international mobility of academic staff employed at Polish universities and scientific units
Application deadline: 18 June 2019
The programme funds stays of 3 to 24 months which allow academics to carry out research (including post-doctoral research) in recognized scientific centres around the world.
Eligible applicants:
Academic staff employed at Polish HEIs; applicants must hold a doctorate degree; one applicant can submit only one application for financing in a given call within the Programme, corresponding to a stay in one host centre only.
More information:
Scholarship programme for academics planning a research stay in Poland

Researchers and post-docs from 4EU+ universities planning to develop scientific collaboration with the University of Warsaw can now apply for a scholarship funded by NAWA's Ulam Programme. The call for proposals closes on 23 April 2019.
The Ulam Programme, run by NAWA (Polish National Agency for Academic Exchange), provides funding for research visits of 6 to 24 months. Activities to be carried out during the visit may include:
conducting research,

collecting material for research or a scientific publication,

post-doctoral training,

teaching (conducting courses/classes) at the Polish host institution.
More information can be found on the Ulam Programme page (NAWA website).
University of Warsaw: Travel subsidy for participation in workshops on flagship projects or in thematic project seminars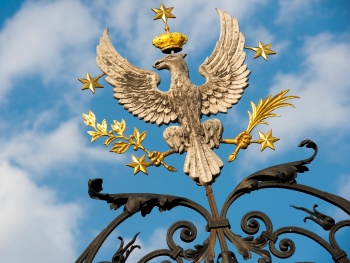 Academic staff from the University of Warsaw who have established cooperation within the 4EU+ alliance can apply for a grant to cover the cost of their travel and participation in dedicated project seminars and flagship workshops aimed to further develop their joint projects.
Staff members only planning to develop cooperation with representatives of other 4EU+ institutions can also apply for the grant, provided they deliver adequate justification for the planned cooperation, indicate subject of the potential collaborative project and partners from universities belonging to the 4EU+ Alliance. Applicants are requested to submit a simple form and a personal e-mail confirmation from the organiser of the workshop/seminar.
More information about the conditions and the application form can be found on the website of the Office for International Research and Liaison of the University of Warsaw:
http://bmpb.uw.edu.pl/support-of-research-activities-and-internationalisation-of-the-university-of-warsaw/.