European Pluralities: Pilot online seminar for PhD candidates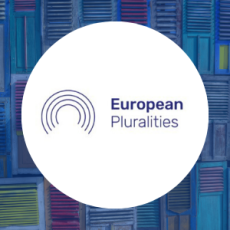 Doctoral candidates from 4EU+ member universities can now apply to take part in the online seminar "Dilemmas of Modernity 200 Years of Central Europe: Culture and Society", which will be held on 27 November and followed by an in-person seminar in April 2021.
Both activities are organised as part of the "College of European Studies" project, carried out within the "European Pluralities" network in Flagship 2.
Main organisers:
Centre for French Culture and Francophone Studies and the Institute of Polish Culture (University of Warsaw)

UMR Eur'Orbem (Sorbonne University)

Faculty of Arts (Charles University)
Doctoral candidates who would like to attend the online seminar are invited to send their applications (abstracts and short bio) to by 20 August 2020.
Discover the "European Pluralities" website
Follow "European Pluralities" on Twitter